Begin by taking clear and well-lit 'Before' photos of your skin. This will serve as a starting point for your skincare transformation. We recommend taking a front-facing photo as well as profile photos.
Incorporate your new DAYLI goodies into your skincare routine and let our high-quality formulations work their magic on your skin.
After using DAYLI products consistently for 4 or more weeks, take some 'After' photos to capture the improvements in your complexion. Ensure that you capture the after photos in the same position and lighting as the before photos.
We love hearing about your skincare journey! Send us your before and after photos at hello@dayliskin.co and grant us the rights to use them and inspire others.
As a token of our appreciation, we will reward you with a $150 DAYLI gift card to use on your next purchase. The perfect way to treat yourself to more DAYLI goodies!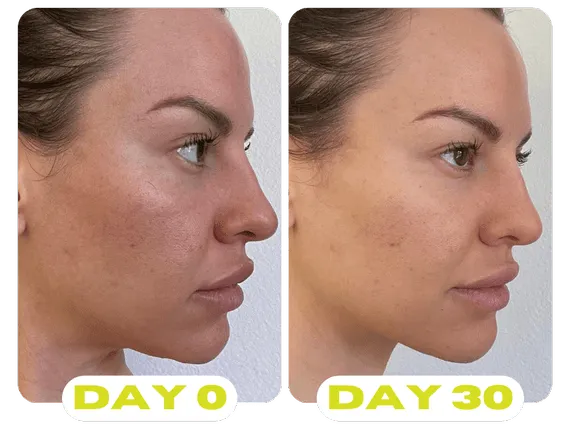 Goodbye redness and pigmentation
"The first thing I noticed when I started using DAYLI, was just how soft my skin felt. The roughness and the dryness - completely gone. The second thing I noticed was just how quickly the redness and pigmentation started to fade . It even got my skin tone so quickly, I was amazed! and the third thing that I love the most is that I had not had one zit since i have been using DAYLI."
- Sabrina F.