Our mission is to empower you through a skincare ritual that is seamless and effortless. That's why we created this step-by-step guide on how to use our products and maximise your results.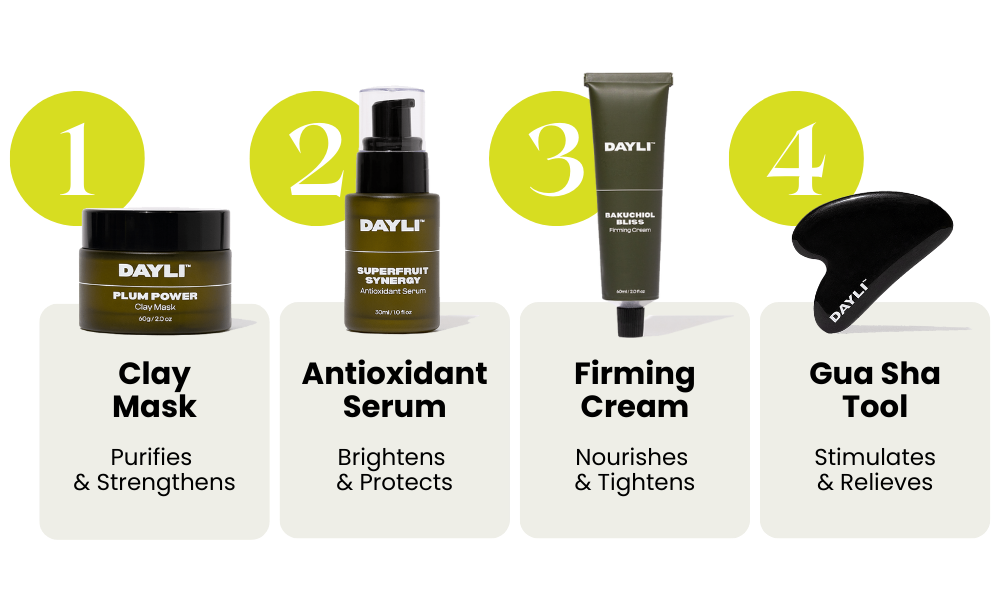 The best way to apply the Clay Mask is using the Silicone Brush included in our Masking Kit. Apply a thin, even layer onto clean skin, avoiding the lip and eye area. Leave it on for about 10 minutes then rinse off with lukewarm water. The easiest way is to use a damp cloth and gentle circular motions to wipe the mask off. Expect your skin to feel a bit tighter for a few minutes and the tightness will subside. Then simply follow your skincare ritual with the Antioxidant Serum and Firming cream.
Frequency: 1-2 times per week

Time of day: Morning or Evening
SUPERFRUIT SYNERGY Antioxidant Serum
After cleansing, press 1-2 pumps of the Antioxidant Serum and apply it onto damp skin. This is because damp skin is easier to penetrate and will help the absorption of vitamins and nutrients. Remember to also include your neck and chest when applying skincare since the skin on your neck and chest is thinner and therefore more prone to signs of ageing.
Time of day: Morning and Evening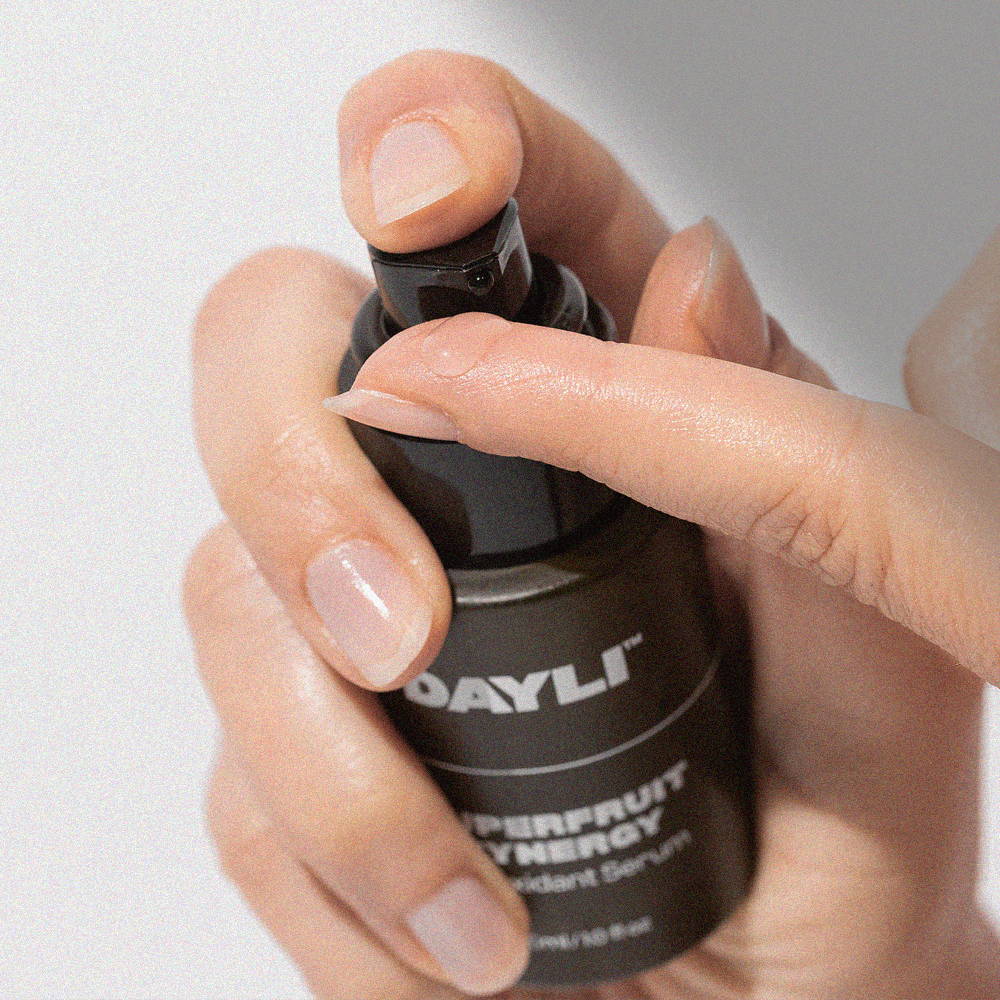 BAKUCHIOL BLISS Firming Cream
Once the Antioxidant Serum has been applied, squeeze a small amount of the Firming Cream. Apply it onto your skin and massage it using upward circular motions until it is absorbed. The Bakuchiol Bliss Firming Cream is perfect for prepping your skin before applying makeup or as a leave-on mask before going to sleep.
Time of day: Morning and Evening
After applying a serum or face oil, use gentle strokes to scrape the Gua Sha Tool against the skin in an upward and outward motion.

Time of day: Morning and/or Evening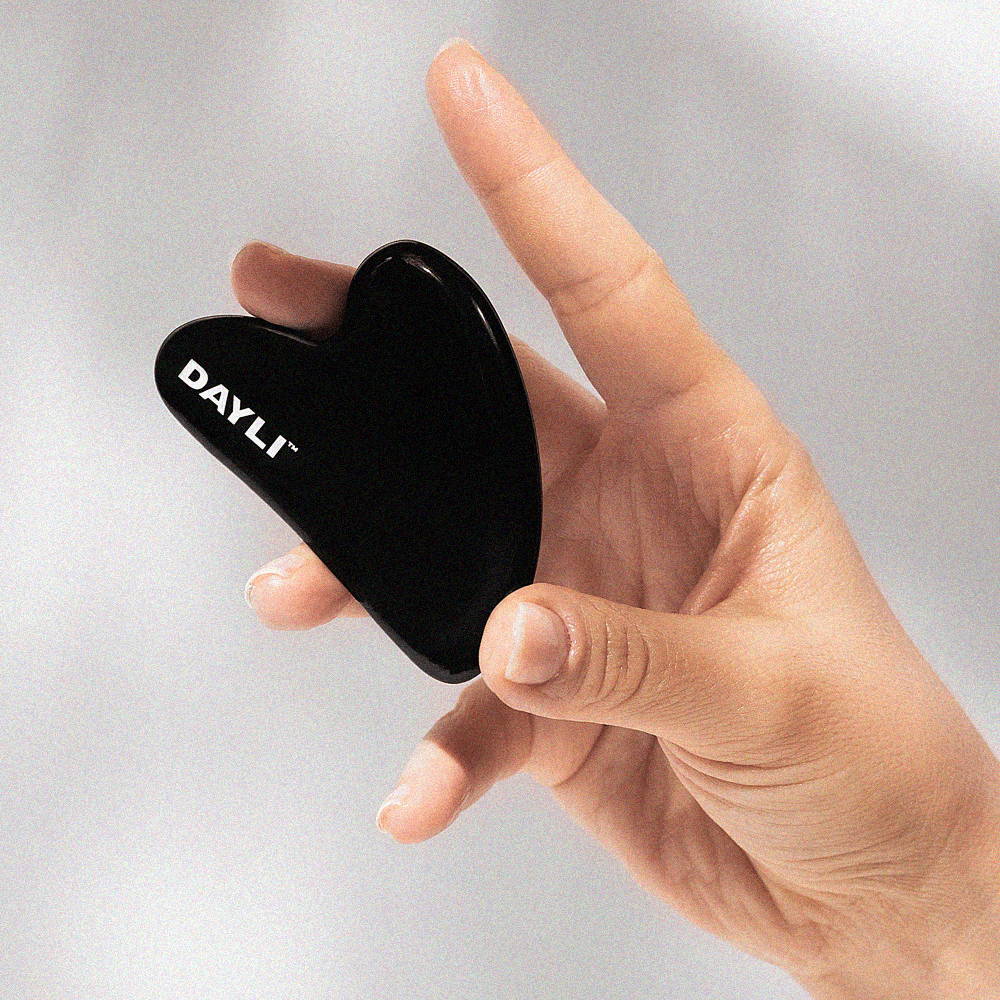 How to Give Yourself a Gua Sha Facial
Keep the tool flat during usage
Stroke upwards using light pressure
Repeat each stroke 5-10 times
Clean the Gua Sha Tool after use